Anna Mashi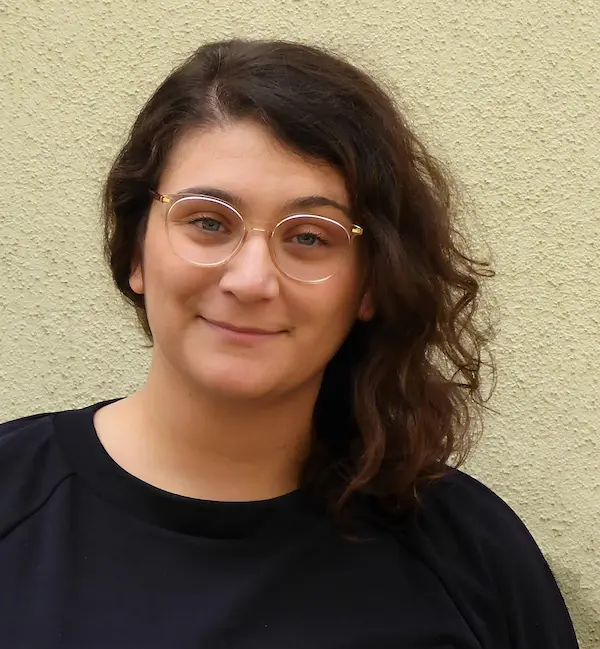 PhD Student
Albert-Ludwigs-Universität Freiburg
Department of History
Professur für Neuere und Neueste Geschichte Westeuropas
79085 Freiburg im Breisgau
Email: mashi.anna@gmail.com
---
CV
| | |
| --- | --- |
| Since 2019 | PHD Student with Prof. Dr. Jörn Leonhard |
| 2014–2018 | MA Comparative History of Modern Age at the University of Freiburg |
| 2011–2018 | Student Research Assistant |
| 2010–2014 | BA Early Modern and Modern History at the University of Freiburg |
| 2012–2013 | Erasmus at Trinity College Dublin |
Research Interests
History of statelessness in the 20th century
History of humanitarianism
Refugee studies in the 19th and 20th centuries
History of modern statehood
History of the First World War and the interwar period
Scholarships
| | |
| --- | --- |
| Since 2020 | Doctoral scholarship awarded by the Studienstiftung des deutschen Volkes |
| 2013–2017 | Scholarship awarded by the Studienstiftung des deutschen Volkes |
| 2012-2013 | Erasmus Scholarship, Dublin |
PhD Project
Statelessness in the Weimar Republic: An international History of Germany between National Sovereignty, International Politics and the Influence of Private Organisations 1922-1936
This PhD project studies the history of statelessness in Germany 1922-1936. Two observations were important in the development of the project: After the First World War, the model of the sovereign nation-state began to gain ground. At the same time, the importance of international politics and humanitarian organisations for national politics increased. Statelessness is the central case study for assessing the changing relationships between the German Empire, the League of Nations and private organisations. The focus is on the nature and development of communication about statelessness as a problem that the nation-state could not solve on its own.
After a brief history of the history of citizenship and statelessness before and during the First World War, the project analyses the discovery of statelessness as a political problem with reference to German and, in particular, Russian stateless refugees between 1919 and 1924. The development of an international stateless regime to deal with the Russian refugee movement and the role of private organisations in this context form the core of the second chapter. Next, the project examines the development of the stateless regime in Germany and internationally between 1924 and 1936. The final chapter focuses on Germany's transition from one of the main receiving countries to one of the main producers of stateless persons during the Nazi regime. It shows how the development of the international system revealed the limits of a humanitarian, international approach to the problem, despite creating new spaces for non-state actors to influence policy. The project runs until spring 2024.
Talks
| | |
| --- | --- |
| 2022 | "Statelessness and the sortie de guerre in Germany" at the international conference Humans in Motion: War Crisis and Refugees in Europe, 1914-1923 (Jagiellonian University, Krakow) |
| 2022 | "Actors of Statelessness" at the International Seminar Historicizing the Refugee Experience, 17th-21st Centuries (DHI, Washington) |
| 2017 | "Die UNHCR im Dilemma von Anspruch und Wirklichkeit" at the conference Soziale Arbeit – (K)ein Ort der Menschenrechte (Academy for Political Education Tutzing) |
Publications
(et al.): Die Kriegssammlung der Universitätsbibliothek Freiburg i. Br., in: Badische Heimat 3 (2014), pp. 170–182.
Reviews and Conference Reports